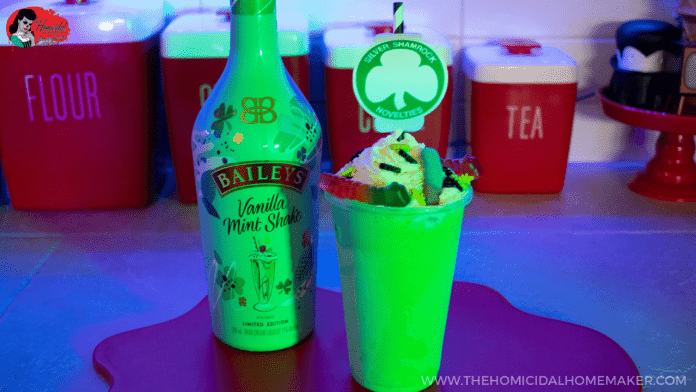 Learn how to make your own creamy, minty, and boozy Silver Shamrock Shake inspired by Halloween 3: Season of the Witch from 1982!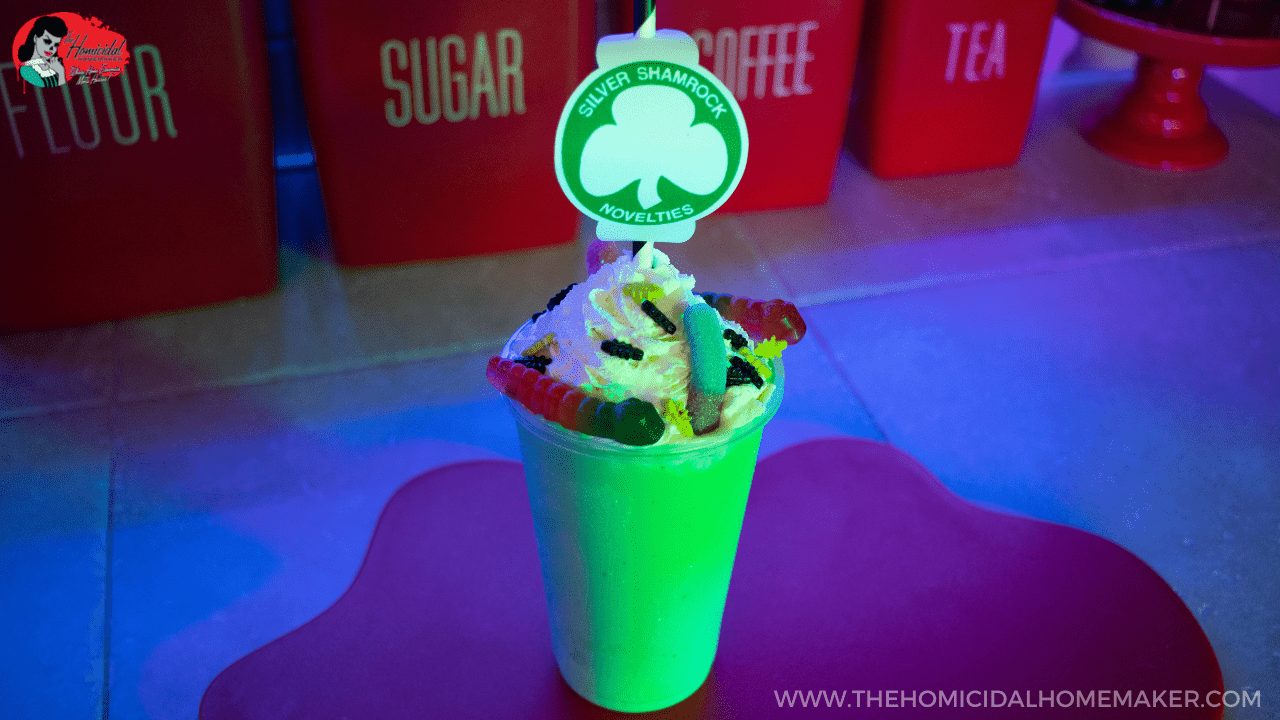 My
Silver Shamrock Shake
recipe is a boozy twist on McDonald's popular
Shamrock Shake
. It's a perfect decadent treat to enjoy while watching
Halloween 3: Season of the Witch
or the
Leprechaun
movies during St. Patrick's Day.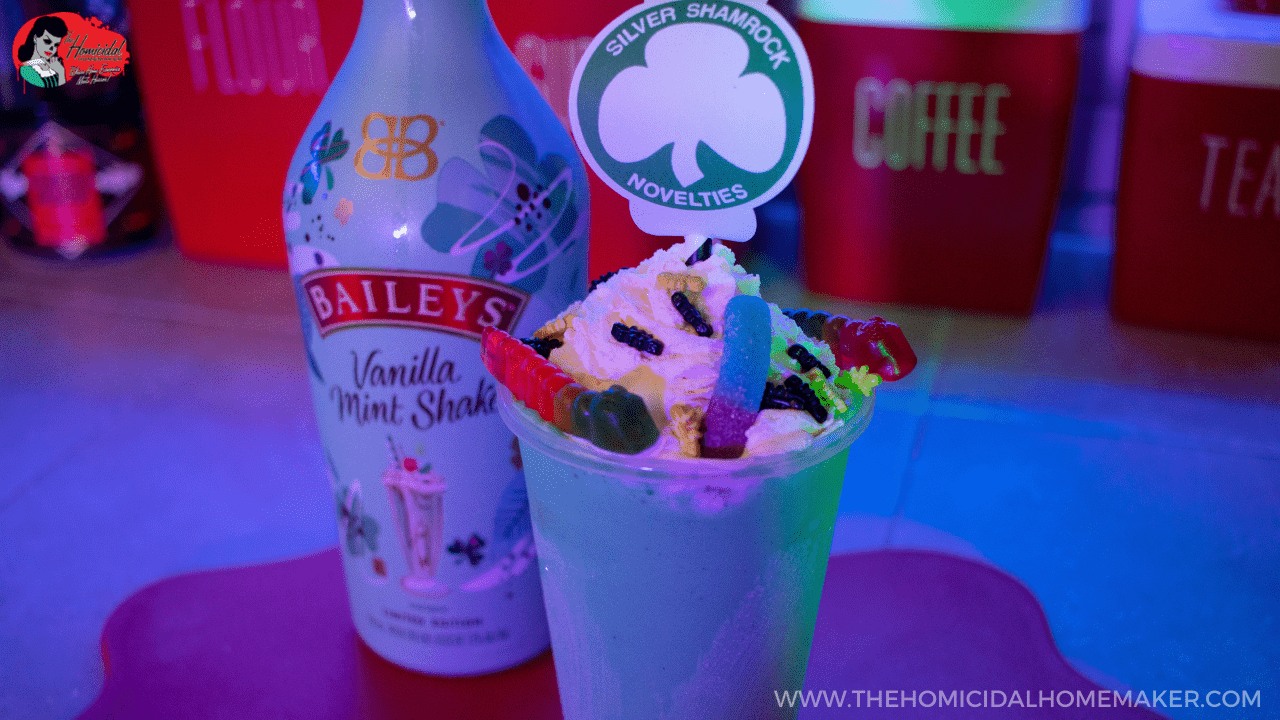 There are tons of recipes for boozy milkshakes out there on the internet. Many of them call for vodka, but we're shakin' things up a bit and adding additional flavor by using a cream liqueur. By substituting a cream liqueur in place of milk in the recipe, you can customize your milkshake by swapping out different flavored liqueurs. I chose to use Bailey's Vanilla Mint Shake cream liqueur mixed with vanilla bean ice cream. It was a delightful combination!
If you wish to intensify the shade of green of your shake, simply add a few drops of green gel food coloring to the blender before blending.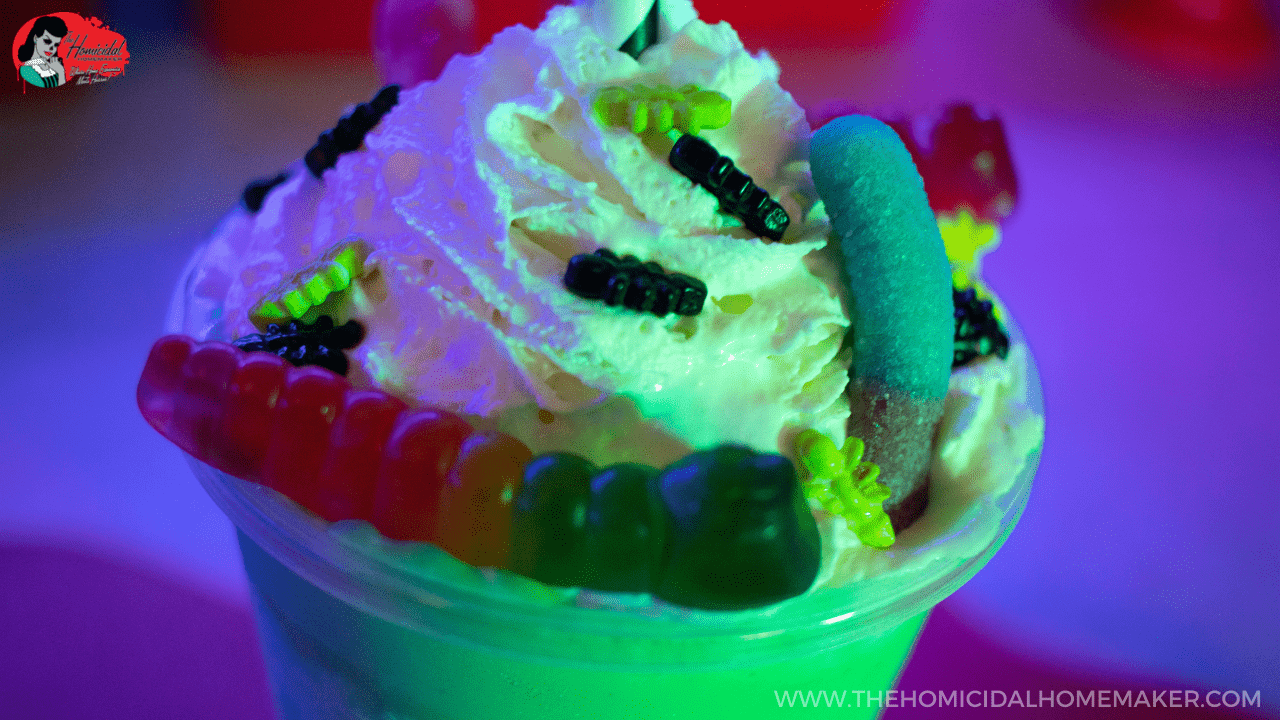 Silver Shamrock Shakes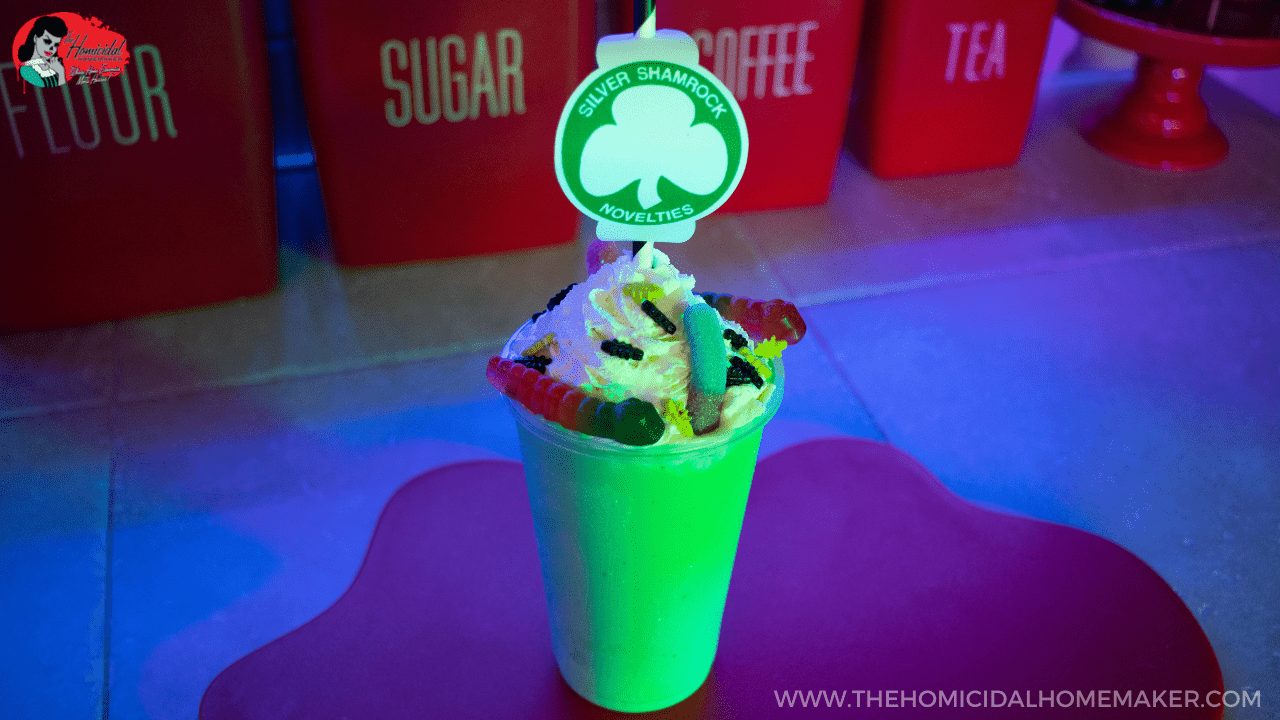 Prep Time

3 min

Perform Time

2 min

Total Time

5 min
What You Need
For the Shakes
1/2 Cup Bailey's Vanilla Mint Shake cream liqueur
2 Cup good-quality vanilla bean ice cream
Green gel food coloring, optional
For the Garnishes
Whipped cream, optional
Gummy worms, optional
Candy bugs, optional
What to Do
1
In a high-speed blender (I use a Vitamix or a BlendJet), combine the Bailey's Vanilla Mint Shake cream liqueur, vanilla bean ice cream, and green food coloring (if using). Blend until thoroughly combined.
Pour into glasses and add preferred garnishes (I used whipped cream, candy bugs, and assorted gummy worms).
Top with a straw with the Silver Shamrock topper printable (free download on Patreon!).
Sorry you didn't enjoy this post.
Help me improve!
What didn't you like, or what would you like to see?
If you enjoyed this post, please consider becoming a supporter on Patreon for just $1 a month!
Be sure to check out my other horror themed recipes, horror cocktails, and my YouTube channel for more fun episodes of my horror cooking show, tutorials, cocktails and much more! And if you've created something using one of my recipes, don't forget to tag me on Facebook, Instagram, TikTok, or Twitter, and use the hashtag #HomicidalHomemaker for a chance to be featured!