Liquor Donuts is a fictional business featured in the WolfCop films, selling (you guessed it) liquor and donuts. My recipe for these WolfCop Liquor Donuts inspired by the film features maple, chocolate, and bourbon, with a toasted pecan and bacon crumble.
Hi! I'm Kaci, more commonly known as The Homicidal Homemaker. I started this website to inspire others to bring a spooky element to every day life through horror recipes, cocktails, crafts, & tutorials. Check out my horror cooking show on Screambox, YouTube, Roku, Amazon Prime, & AT&T Uverse/Comcast in Central CA.
Save 20% with code: HOMICIDALHOMEMAKER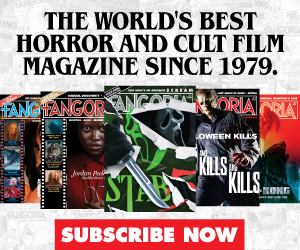 Every Easter, it seems like we've all got hard boiled eggs on the brain. After dyeing and decorating them, what else is one to...
I was delighted when Joe Bob selected Demon Wind as one of his picks for Season One of The Last Drive-In. I randomly watched this...
Enchant your Valentine with my recipe for a shimmering "The Love Witch" cocktail - it only takes a few ingredients and the no-fuss prep makes it a breeze to put together!
Start the New Year off by baking up a "Thinner" Cursed Strawberry Pie! This recipe uses less sugar than a typical strawberry pie, and uses...