This easy, no-cook dessert inspired by "Rosemary's Baby" has the rich mouthfeel of classic chocolate mousse. But unlike the dessert in the film, there is no chalky under-taste or druggy after-effects! If you know a mom who loves horror, this dessert will be the perfect endcap for your Mother's Day festivities!
Hi! I'm Kaci, more commonly known as The Homicidal Homemaker. I started this website to inspire others to bring a spooky element to every day life through horror recipes, cocktails, crafts, & tutorials. Check out my horror cooking show on Screambox, YouTube, Roku, Amazon Prime, & AT&T Uverse/Comcast in Central CA.
[mailerlite_form form_id=1]
Save 20% with code: HOMICIDALHOMEMAKER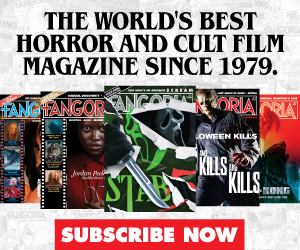 I was delighted when Joe Bob selected Demon Wind as one of his picks for Season One of The Last Drive-In. I randomly watched this...
Enchant your Valentine with my recipe for a shimmering "The Love Witch" cocktail - it only takes a few ingredients and the no-fuss prep makes it a breeze to put together!
Start the New Year off by baking up a "Thinner" Cursed Strawberry Pie! This recipe uses less sugar than a typical strawberry pie, and uses...
This vegan Jambalaya could fool any seasoned carnivore. This Jambalaya is a party in a pot, and it's generously spiked with Joe Bob's favorite—Lone Star Beer. Serving this with sour cream and a squeeze of lime further elevates the flavors.