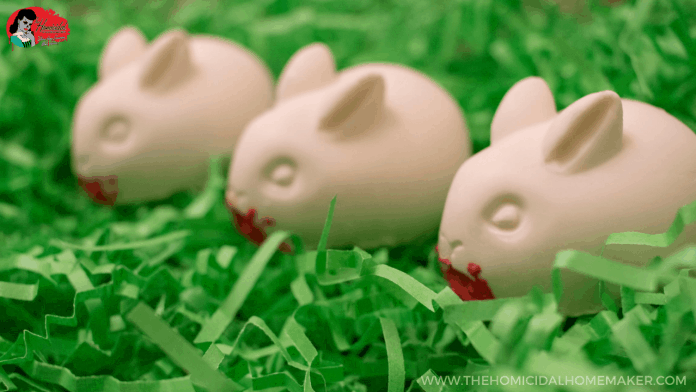 Have an Eerie Easter with Night of the Lepus Bloodthirsty Bunny Truffles!
In 1972's Night of the Lepus, a hormone experiment gone wrong causes cuddly rabbits to produce oversized, bloodthirsty spawn—wreaking havoc throughout the town. Using a combination of real rabbits in miniature models, gratuitous closeups of bunny teeth, and human actors in corny bunny suits, the mutant bunnies are a little less scary and a lot more adorable, but one thing is for sure: when it comes to unintentional humor, Night of the Lepus is a welcome addition to your cult b-movie collection, especially during the Easter holiday.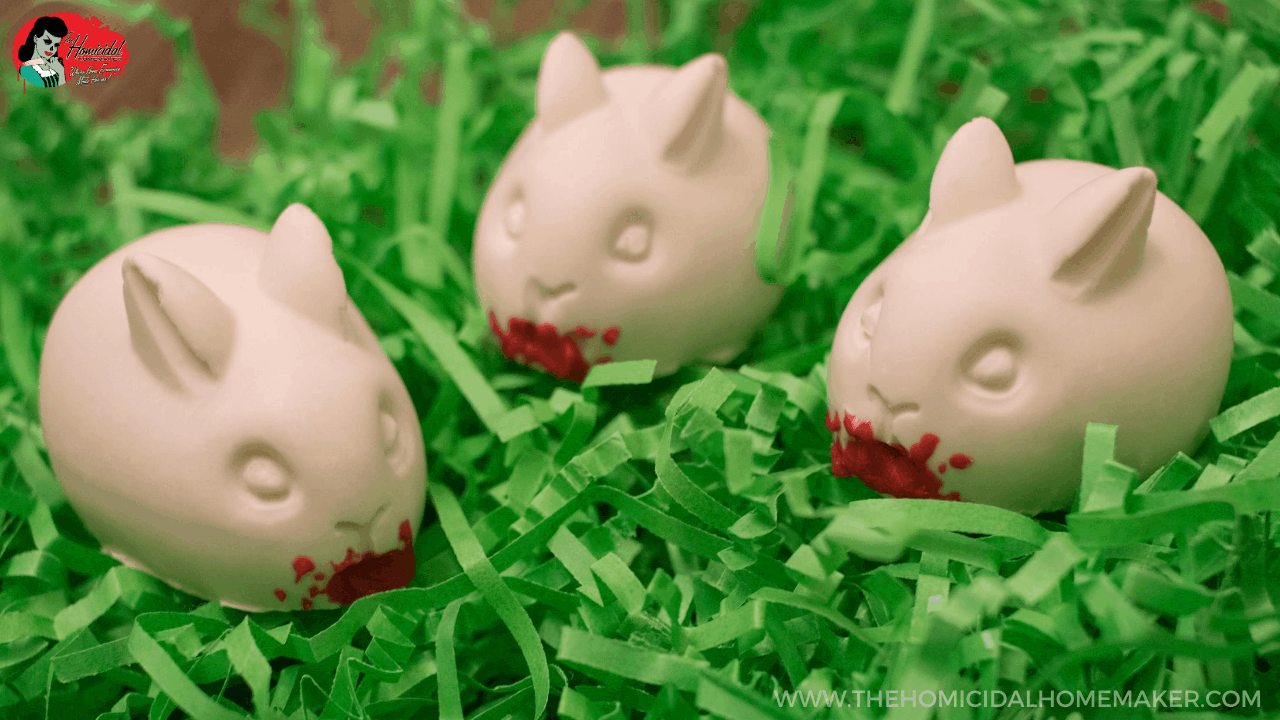 These no-bake Night of the Lepus Bloodthirsty Bunny Truffles come together quickly, taste delicious, and are the perfect way to add an eerie element to your Easter holiday! Crushed golden Oreo cookies are mixed with carrot cake spices, topped with caramel "blood" sauce, and covered in white chocolate. Best of all, you can make these a couple of days ahead of time, and keep them chilled until ready to serve.

Wait a second…these look like The Killer Rabbit of Caerbannog from Monty Python!
It's true! These truffles are also perfect for any Monty Python and the Holy Grail movie nights you might be attending!
Night of the Lepus (or Monty Python) Bloodthirsty Bunny Truffles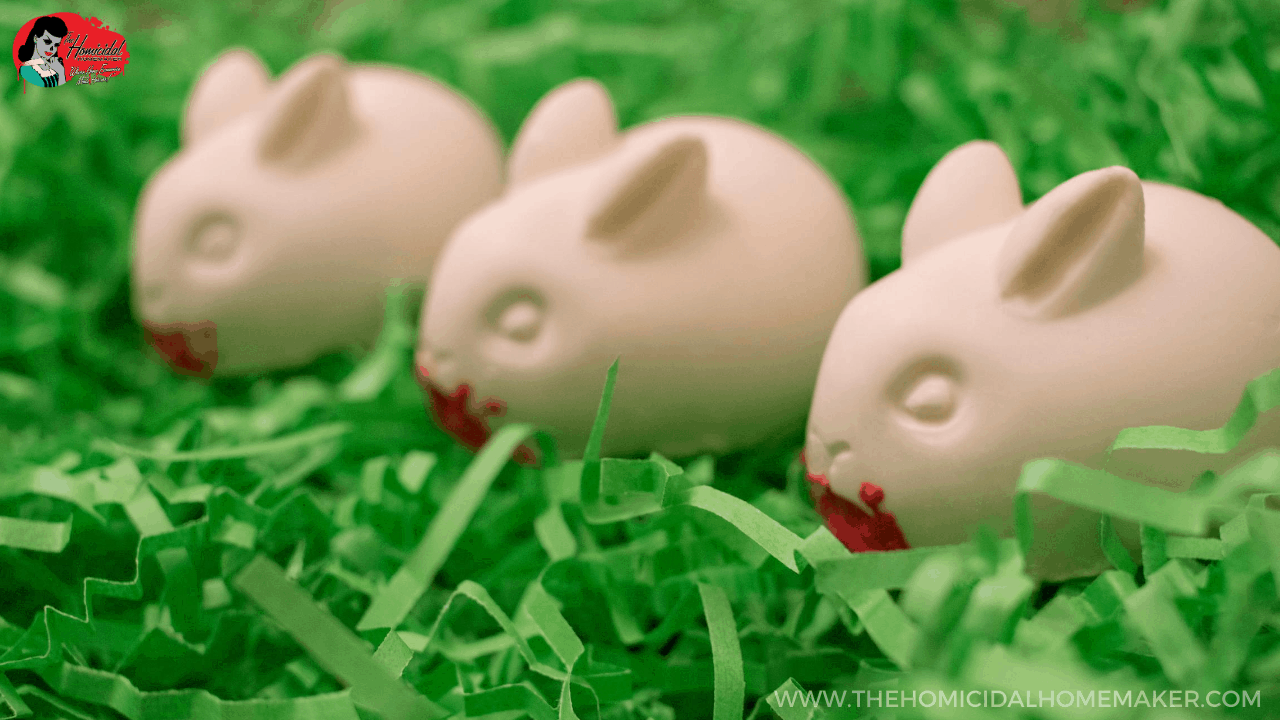 What You Need
Truffle Ingredients
16 vanilla sandwich cookies, finely crushed
3 oz. cream cheese, softened
1 teaspoon vanilla extract
¼ teaspoon cinnamon
⅛ teaspoon ginger
⅛ teaspoon nutmeg
10 oz. white chocolate
Bloody Salted Caramel Sauce
Salted caramel ice cream topping
Red gel food coloring
Additional Supplies
Bunny-shaped silicone mold
Red candy melts
What To Do
What To Do
1
Finely crush the vanilla sandwich cookies using a food processor.
Using a mixture, blend together the cookie crumbs, softened cream cheese, vanilla extract, and spices until combined. Chill until ready to use.
In a separate bowl, mix together the caramel ice cream topping and a drop of red gel food coloring.
Temper the white chocolate, and coat the insides of the silicone mold. Chill until set, and repeat for 2-3 layers until a thin, uniform shell has formed. Spoon a small amount of the bloody caramel sauce into the bottom of each mold, and then top with the truffle mixture, leaving ⅛" space from the top.
Seal the truffles with the remaining tempered white chocolate and chill until fully set.
Once fully chilled, gently remove from molds and add "blood spatters" on the mouth of each bunny truffle with melted red candy melts.
If you enjoyed this post, please consider becoming a supporter on Patreon for just $1 a month!