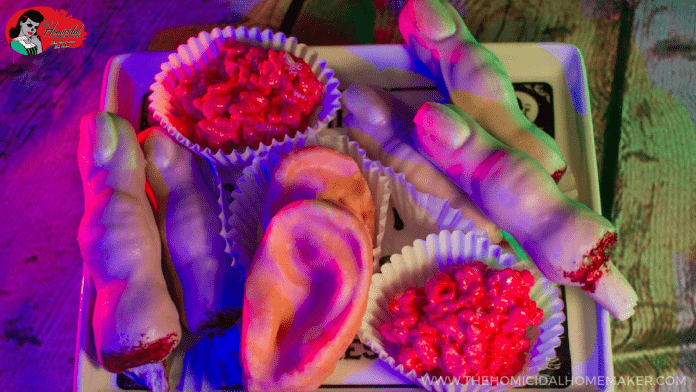 If you loved these Cannibal Christmas Horror Treats for the Holidays, be sure to check out my other Rue Morgue Magazine exclusive recipes, and my YouTube channel for more fun episodes of my horror cooking show, tutorials, cocktails and much more! And if you've created something using one of my recipes, don't forget to tag me on Twitter or Instagram & use the hashtag #HomicidalHomemaker for a chance to be featured!
Help support this site! Become a patron for as little as $1/month!
Become a Patron!
Can't commit monthly? Please consider making a one-time donation on my Ko-Fi page!