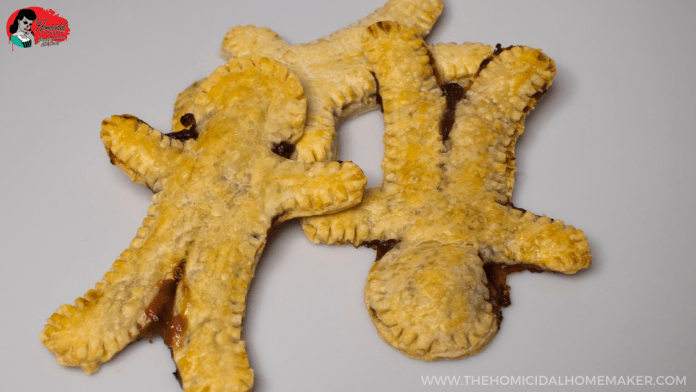 This Valentine's Day, Channel Your Inner Art the Clown, and Split These Terrifier Turnovers With Your Special Someone
In 2017's Terrifier, a demented clown named Art terrorizes anyone who crosses his path on Halloween night. The gore and violence are abundant, with one of the kills involving a woman suspended upside-down and sawed in half. Served upside-down and split down the middle, these bleeding Terrifier Turnovers make a deliciously morbid Valentine's Day treat!
Don't let the addition of balsamic vinegar deter you from the recipe—it adds a subtle tartness that beautifully compliments the sweetness of the strawberries and brown sugar.
Terrifier Turnovers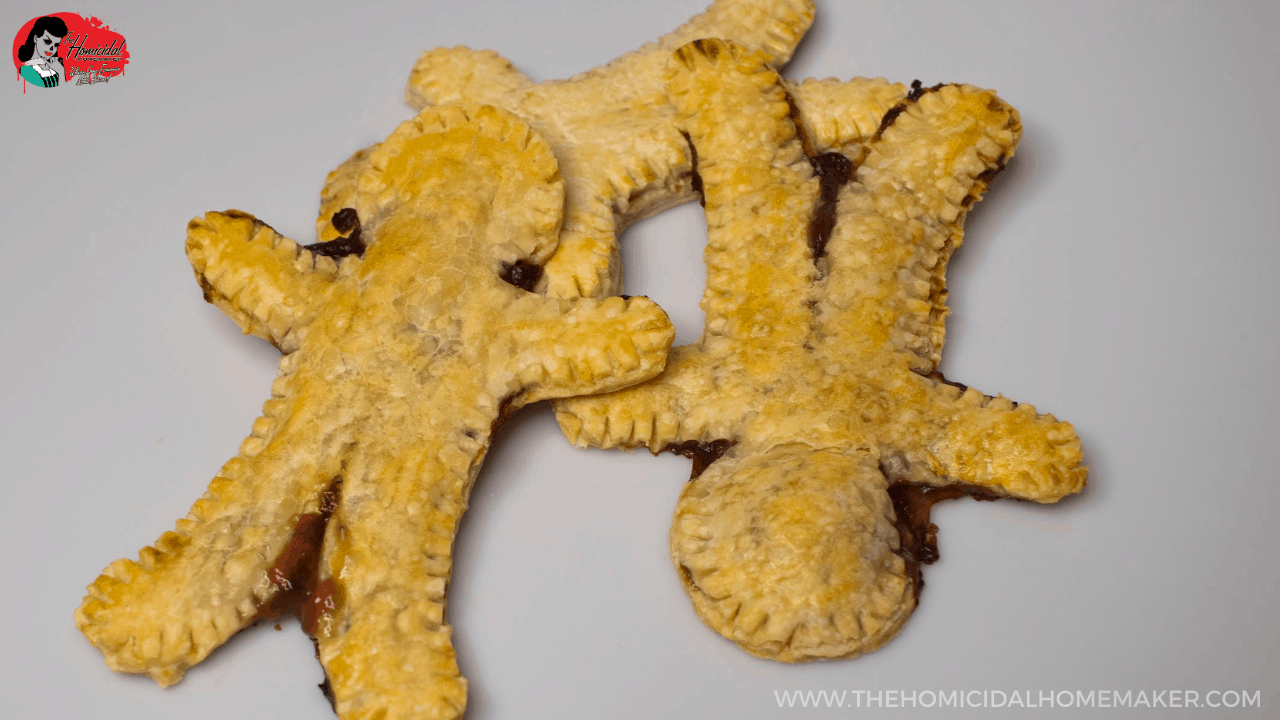 Prep Time

10 min

Cook Time

25 min

Total Time

35 min
What You Need:
Strawberry, Brown Sugar, & Balsamic Filling
2 1/2 Cup frozen unsweetened strawberries, roughly chopped
1/4 Cup dark brown sugar, packed
2 teaspoons balsamic vinegar
2 teaspoons cornstarch
Other Ingredients
2 packages refrigerated pastry dough
1 egg, beaten with 1 Tablespoon water
Method
What To Do:
1
Prepare the filling by combining the strawberries, dark brown sugar, balsamic vinegar, and cornstarch in a small saucepan over medium-low heat.  Stir while bringing the mixture to a simmer, cooking until thickened—around 5 minutes.  Remove from heat and allow to cool to room temperature before using.
To prepare the Terrifier Turnovers, begin by pre-heating your oven to 350 F. Roll out the pastry dough. Using a gingerbread man shaped cookie cutter or the printable template, cut out two shapes for each turnover. Brush the edges of the bottom piece with egg wash. Top with a small amount of filling, before covering with the second cut-out. Use a fork to crimp the edges shut, and vent the tops of each turnover by channeling Art the Clown and slicing it near the groin. Brush the tops of each turnover with additional egg wash.
Bake for 25 minutes, until the crust is golden. Allow to cool slightly before serving. To enjoy, serve upside-down and slice them right down the middle.
If you enjoyed this post, please consider becoming a supporter on Patreon for just $1 a month!