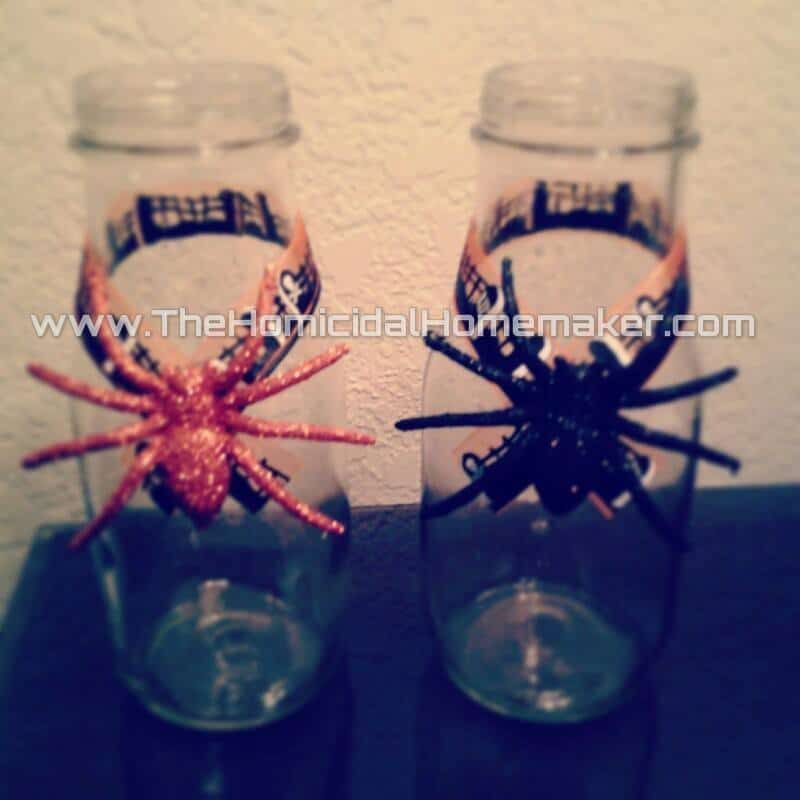 Check out these super easy Frappucino Vintage Milk Bottles!
As I am planning and making things for my brother's birthday party next weekend (we're doing a zombie/The Walking Dead theme this year!), I of course have been trying to do things as low-cost as possible.
I am making a spooky radioactive-green punch for the attendees, and I wanted the look of those cute vintage milk bottles I've been seeing online. They may look cute…but their price certainly isn't cute!
So I did the next best thing – I upcycled some Starbucks Frappucino bottles! Since I rarely buy these things, I posted on my Facebook page asking my friends to save them for me. A friend saved up an entire dozen for me, so I was super excited that I received them and didn't have to spend a dime! Yay!
After that, it was just as simple as removing the labels on the front and back of the bottle, removing the glue residue with some Goo-Gone and rubbing alcohol, removing the stamped-on date from the bottle, and then adding some cute and spooky ribbon and some glittery spiders.
One thing that I really like about how I decided to decorate these is that the ribbons can slip off and be stored, and you can make different decorations to suit different events!